The last three days on the ship were a roller-coaster. In the early morning hours of July 31, both Sentry and Alvin were declared out of commission and were in the process of being repaired. This sent the schedule into flux and rethinking how we could use the tools (CTD Niskn Rosette, Multicorer, etc.) still on board to collect our priority samples. On board with some of the other hurtles we were overcoming, this news was both physically and mentally taxing. It also didn't help that most of us were sleep deprived from troubleshooting problems in the days prior.

However, with all that in mind, we came together as a group and made it through. I personally, learned how to deploy and recover a CTD Niskin Rosette with my fellow Team Water members. We became really good an communicating what we needed from one another. We got in such a nice grove we became like a NASCAR pit crew! On once occasion we deployed, recovered, and redeploy all in the span of 15-20 minutes. Those last two steps taking place with in 5 minutes of each other. Since there are straps and ropes that need be used to secure or safely launch the CTD Niskin Rosette over the side of the ship, this is a really fast turn around. I wouldn't recommend this under normal circumstances, but it was only done to fix a kink in the wire that holds the CTD Niskin Rosette. With that said, we were pretty impressed with our four man team! Especially since this was a first time most of had deployed/recovered this equipment. Overall, the reworking of the schedule brought leg one shipboard science party together. We got really good at being an extra pair of hands for those who needed it and figuring out the planning/executing for the following couple of days. We came together as a team, and it was nice to know people had your back when you needed it.

On the evening of July 31, we finally got some good news with the repairs on HOV Alvin were successful. The pilots and crew were expecting we were going to be ready for the two dives planned on August 1. All was good and I was finally able to start getting excited about diving in HOV Alvin.

However, after the first dive was launched on August 1, the wind picked up. If the wind is above 25 knots it becomes to dangerous to be deployed HOV

Alvin.

For the next few hours it was touch and go as to whether myself and my dive partner were going to be able to dive later that afternoon. Finally around 1pm the wind settled down enough to be able to recover and get HOV

Alvin

ready for a second deployment around 3:30pm. It was finally time to get ready for an experience of a lifetime!

I have skydived, bungee jumped, and SCUBA dived, but going down in

Alvin

was

one of the coolest experiences of my life! Being locked into that hatch with two other people, and exploring the ocean floor was incredible! Additionally, this experience has allowed me to starting thinking about how I can use the tools and capabilities of

Alvin

to explore other seafloor habitats (i.e. hydrothermal vents) to answer scientific questions There is still a lot to learn, but as was said at the beginning of this experience we are the "new face of deep-submergence research." Big responsibility, but also very exciting to see what we are going to find!

​-CLH

Author

Colleen L. Hoffman is a scientist by day and adventurer by night. She is currently a JISAO post doctoral fellow at the University of Washington.

Categories

RSS Feed

All photos are the property of Colleen L. Hoffman, unless otherwise noted.

The views and opinions on this page are those of the author. All rights reserved.

Powered by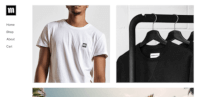 Create your own unique website with customizable templates.