Today has been a whirl-wind! First day out at sea, and I am starting to get a feel for how things work. I'm trying to sit back and absorb information in the hopes of being able to step up when asked or needed. However, currently it has been a fire house of information. The most important thing I've learned is communication is key while out here. Being in contact with our shore-based team at URI Inner Space Center, the different crew member and teams on board, and the individually within our scientific teams means there is lots of room for miscommunication. Having point people for each objective hopefully cuts down on telephone being planned, and something being misinterpreted. There are lots decisions being made based different teams sampling needs, safety, or capabilities of the instruments that we are using. Even though priorities have been planned, flexibility is needed when unexpected situations arise (i.e fog this morning in port during departure). I'm having to consistently remind myself to pace myself. I know from working at the Advance Light Source in Berkeley, CA that you don't want to expend all your energy on the first day. I need to make sure I can keep the stamina up for at least the next 4 days while I'm on the ship. And if I am being honest, probably also when my cohort switches to the URI Inner Space Center. This is going to be exhausting, but in a good way!


---

Today we have been mostly streaming out to our site. We finally got on site about ~3 hours ago and started our first AUV

Sentry

dive. It was streamed live on YouTube. If you are interested in any of the live video streams from the ship you can visit them here at this

link

.

I personally have been a part of a small team that has been getting things ready for the first HOV

Alvin

science dive on Saturday. My specific role is to be in charge the Niskin bottles that will be deployed on

Alvin's

sled. With some last minute changes to the size of bottles available, I took the lead on connecting to our scientists at URI Inner Space Center to work out a new/modified plan of action. Sort of crazy to be talking with our fellow scientists in the middle of the sea! Once that was completed, 4 of us worked on creating a first draft of how we were going to map everything on the was going to go on

Alvin

's sled. We then consulted with the the

Alvin

team, to revise and finalize the plan. Tomorrow morning (bright and early), the final touches will be made on configuring the basket just in time for

Alvin

to launch at 8am. Since

Alvin

is scheduled for an engineering dive tomorrow, this will be a test run on getting the sled set up for Saturday. Eek! Fingers crossed everything goes smoothly with no surprises!

It has been a busy first day! Time to turn in before I crash. Hope to add some pictures tomorrow to this post. Here is to a smooth night with AUV

Sentry

!

-CLH

PS. The FB Live event mentioned yesterday, has been rescheduled for 2pm EST July 29 (tomorrow) using YouTube Live (



click here



). I will be giving a tour of the ship and answering questions of high school students who are apart of the USC Neighborhood Academic Initiative with mentor/science educator Dieuwertje Kast. Feel free to tune it!

Author

Colleen L. Hoffman is a scientist by day and adventurer by night. She is currently a JISAO post doctoral fellow at the University of Washington.

Categories

RSS Feed

All photos are the property of Colleen L. Hoffman, unless otherwise noted.

The views and opinions on this page are those of the author. All rights reserved.

Powered by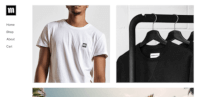 Create your own unique website with customizable templates.