So today has been a long day with many, many meetings. I'm starting to get little exhausted. My home lab would classify this as the "beamtime sillies". However, since I am not currently at the Advance Light Source, it would probably be more appropriately named "ship-time sillies". In either case, brain function is decreasing and exhaustion is taking over. Therefore, I am going to keep this short and leave you with some pretty pictures to look at!

Today has been long but very productive. There has been lots of renegotiating with how water is going to be collected on this cruise to meet everyone's priority needs. Why is water so important? Well, for us specifically in Team Water (and a few other teams on board), water is not just water. In each drop of water we have bacteria, plankton, chemicals, etc. information. This becomes really important when you are trying to understand a system in its entirety. In other words, it tells us a lot about the ecosystem(s) we are study on this research cruise. This is very important when we want to model and understand all the components that go into or are utilized by that ecosystem. In the big picture this information could then be used to refine global models of sources and sinks on the seafloor.

However, the problem is we aren't all able to sample from that one small drop of water. Additionally, there are certain instruments require a baseline detection level to get viable data. This requires us to filter large volumes just to measure the concentration of one chemical signature, or extract DNA from a certain depth. In other words, water can be high value out here!

The good news is we (the Team Water members on board) have been utilized the telepresence set up to scheudle meetings with our team ashore. This means we are able to revise plans in real time which is invaluable! I hope they feel the same because it have been great having their input out here.

In other news today, I did a live braodcast from the ship with mentor/science educator Dieuwertje Kast at USC. I got to interact with her and 25 high school student that are apart of the USC Neighborhood Academic Initiative (NAI). There were some technically difficulties, but we tried to work through them. Facebook messenger was a live saver for this! Given this is the first time R/V Atlantis has ever attempted something like this/this is training cruise for all science and telepresence parties aboard, I would call that a success.

Overall, today has been a day for troubleshooting, and testing! Enjoy the photos below!


Well I think Im going to turn in for the night before I over-exhaust myself. After all, we are only on day 2.

Night!

-CLH

PS. Photos are finally up for day 1! Have a look!


Author

Colleen L. Hoffman is a scientist by day and adventurer by night. She is currently a JISAO post doctoral fellow at the University of Washington.

Categories

RSS Feed

All photos are the property of Colleen L. Hoffman, unless otherwise noted.

The views and opinions on this page are those of the author. All rights reserved.

Powered by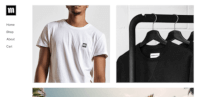 Create your own unique website with customizable templates.