The bags have been unpacked, rooms have been moved into, and anaerobic chambers plumbed (see picture). These last two days we have inundated with great information about the cruise, shipboard etiquette (always keep the the coffee pot full!), and how to become social media experts to relay our science. How am I doing?

So what am I going to be doing on this cruise?

My role will be filled as a member of #TeamWater. Woot woot! There are many goals within our team, but to summarize, we will be collecting water from the water column,

methane seeps

, and bottom water. In addition, our group will be targeting collection of crabs, mussels, and other microorganism communities that are present. We are hoping this will allow use to understand the chemistry and biology of these different environments. Personally, I am hoping to collected end-member fluids from the two methane seeps we will be visiting. I am planning to look at carbon and sulfur minerals/particles within those fluids. Why I am doing this? Well since this is a training cruise, I am hoping to learn how to sample end-member fluids on HOV

Alvin

and apply this knowledge to hydrothermal vent, aka underwater volcanoes. This is the main environment I have been studying for my dissertation. If interested you can learn more about the project

here

. Additionally, I am going to be learning how to sample for these fluids once shipboard, and do some minor sample processing in a glove bag (see picture above). We use a glove bag to store our samples without oxygen. The hope is to avoid having our minerals oxidize like a rusty nail or an apple left on the counter Therefore, we gain a more accurate picture of the

in-situ

environment. This is important when modeling a systems influence locally, regionally, or globally.

---

In the larger view of this cruise, we will be collecting many other types of samples. Some examples include mapping the ocean floor with AUV Sentry, collecting sediment and rocks to understand their microbial communities, and understanding the biology and chemistry along the ocean floor (octopus, coral, etc.). Lots of awesome science to learn about our ocean and seafloor!

We will also be broadcasting our day to day activities. If you want to tune in and see it live,

click here

. Once on the URI Inner Space Center's site, click on the live feed for R/V

Atlantis

. Maybe you will see me walking around or working on the deck! I will be in the ship until August 2, and the will be on shore at the URI Inner Space center to August 9.

An additional opportunity to see me on the ship will be on July 29. I will attempting a live Facebook video from the ship ~1pm EDT for a science educator/friend back in CA. Tune in if you are interested!

As a final note, I figured out how to add my Twitter feed on the right side of this blog. It is the live feed of what I am currently working on the cruise as well as my research. Hope you enjoy!

-CLH

---

Author

Colleen L. Hoffman is a scientist by day and adventurer by night. She is currently a JISAO post doctoral fellow at the University of Washington.

Categories

RSS Feed

All photos are the property of Colleen L. Hoffman, unless otherwise noted.

The views and opinions on this page are those of the author. All rights reserved.

Powered by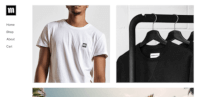 Create your own unique website with customizable templates.