Author

Colleen L. Hoffman is a scientist by day and adventurer by night. She is currently a JISAO post doctoral fellow at the University of Washington.

Categories

RSS Feed

All photos are the property of Colleen L. Hoffman, unless otherwise noted.

The views and opinions on this page are those of the author. All rights reserved.

Powered by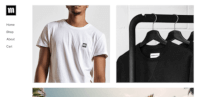 Create your own unique website with customizable templates.