---
About Me
Colleen is a Ph.D. Candidate in the Earth Science Department at the University of Minnesota. She is currently being trained as a low-temperature geochemist, spectroscopist, and chemical oceanographer. Her research has mainly focused on the particulate iron and carbon chemistry within the

~4300km non-buoyant hydrothermal plume in the Southern East Pacific Rise (SEPR)

. As an undergraduate at the University of Southern California, she studied chemistry and researched siderophore production in high iron environments. After college, she decided to turn her love of chemistry, iron, and the ocean into a career. Her dissertation aims to understand how carbon affects the bioavailability and longevity of particulate iron within the SEPR non-buoyant plume and sediments. Using synchrotron techniques developed by her advisor,

Dr. Brandy Toner

, she is able to visualize and investigate these fine-scale interactions between iron and carbon within the SEPR hydrothermal plume, and the underlying sediments. Her dissertation will aid in understanding the impact of hydrothermal vents on global iron and carbon budgets in the deep ocean. Looking forward, Colleen has three main objectives: (1) expand her understanding of the important biogeochemical processes in environmental systems, (2) explore bulk (particulate or dissolved) chemical measurements as well as modeling, and (3) further exploration and characterization of hydrothermal vents in the global ocean. When she is not in the lab or field, Colleen enjoys exploring the outdoors,

photography

, SCUBA diving, and aerial/acro-contortion arts.
---
---
All photos are the property of Colleen L. Hoffman, unless otherwise noted.
The views and opinions on this page are those of the author. All rights reserved.
Powered by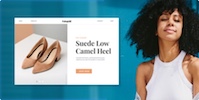 Create your own unique website with customizable templates.