---
---
Submitted - in Review - in Revision
Hoffman, C.L.; Nicholas, S.L.; Ohnemus, D.C.; Fitzsimmons, J.N.; Sherrell, R.M.; German, C.R.; Heller, M. I.; Lee, J. M.; Lam, P.J.; Toner, B.M. Near-field iron and carbon chemistry of hydrothermal plume particles, Southern East Pacific Rise 15S. Marine Chemistry (accepted)
Published Articles
2017
Netburn, Amanda N.; Kinsey, Joanna D.; Bush, Stephanie; Djurhuus, Anni; Fernandez, Julianne; Hoffman, Colleen L.; McVeigh, Doreen; Twing, Katrina I.; Bagge, Laura. 2017. First HOV Alvin study of the pelagic environment at Hydrographer Canyon (NW Atlantic), In Deep Sea Research Part II: Topical Studies in Oceanography, doi:
10.1016/j.dsr2.2017.10.001
Marlow, J.; Borrelli, C..; Jungbluth, S.; Hoffman, C
.
; Marlow, J.; Girguis, P.; and the AT-36 Team. (2017). Opinion: Telepresence is a potentially transformative tool for field science.
Proc. Natl. Acad. Sci.
114,
4841–4844. doi:
10.1073/pnas.1703514114
Fitzsimmons, J.N.; John, S.G.; Marsay, C.M.; Hoffman, C
.
L.; Nicholas, S.L.; Toner, B.M.; German, C.R.; Sherrell, R.M. (2017) Iron persistence in the distal hydrothermal plume supported by dissolved – particulate exchange.
Nat. Geosci.
1–8. doi:
10.1038/NGEO2900
Barco, R.A.; Hoffman, C.L.; Ramirez, G.A.; Toner, B.M.; Edwards, K.J.; Sylvan, J.B. (2017).
In-situ
incubation of iron-sulfur mineral reveals a diverse chemolithoautotrophic community and a new biogeochemical role for
Thiomicrospira
. Environmental Microbiology and Environmental Microbiology Reports. doi:

10.1111/1462-2920.13666
Levar, C.E., Hoffman, C.L., Dunshee, A.J., Toner, B.M., Bond, D.R. (2017). Redox potential as a master variable controlling pathways of metal reduction by Geobacter sulfurreducens. Int. Soc. Microbioal Ecol. 1–12. doi:
10.1101/043059
2016
Ramírez, G.A., Hoffman, C.L., Lee, M.D., Lesniewski, R.A., Barco, R.A., Garber, A., Toner, B.M., Wheat, C.G., Edwards, K.J., Orcutt, B.N., 2016. Assessing Marine Microbial Induced Corrosion at Santa Catalina Island, California. Front. Microbiol. 7, 1–20. doi:
10.3389/fmicb.2016.01679
2015
Sylvan, J.B., Hoffman, C.L., Momper, L.M., Toner, B.M., Amend, J.P., Edwards, K.J. 2015 Bacillus rigiliprofundus sp. nov., a spore forming, Mn-oxidizing, halotolerant bacterium isolated from deep subseafloor basaltic crust. IJSEM (International Journal of Systematic and Evolutionary Microbiology), doi:
10.1099/ijs.0.000211
---
All photos are the property of Colleen L. Hoffman, unless otherwise noted.
The views and opinions on this page are those of the author. All rights reserved.

Powered by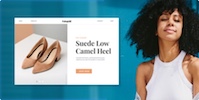 Create your own unique website with customizable templates.